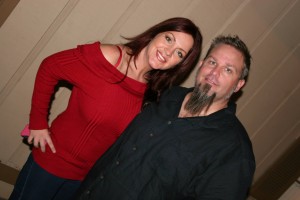 I was pretty social this weekend-which felt great. Friday night was "Girls night" and we had a great evening! On Saturday I had a lovely date at a quaint Irish Pub in Winter Park, FL with a truly lovely gentleman. Afterward I noticed that my little brother Rob who occasionally DJ's on the weekends www.robadopolis.com had a gig at Trader's in New Smyrna Beach. That's an hour give or take to drive but something in me just compelled me to go. We had a great time and I was driving home and grief just HIT. That's how it is these days. Just catches me off guard. I was texting (using voice text!) with Rob and he was thanking me for coming and all of a sudden my mind went back to that awful first night. Coming home, alone-without Evan on a Sunday night. When I should have been getting ready to do our radio show. I was in a daze and I don't remember a lot. What I DO remember is my family walking through the door and my friends and being surrounded by people that were just as stunned as I was. Here I am nearly 4 months later and I've learned to live and breathe through the grief but there are just these moments. And a lot of it now is GRATITUDE. I was remembering seeing my brothers, Jim & Rob walk through the door and my Mom (and so many others) and just wrapping me up in love. So often people ask me how I'm doing. Here: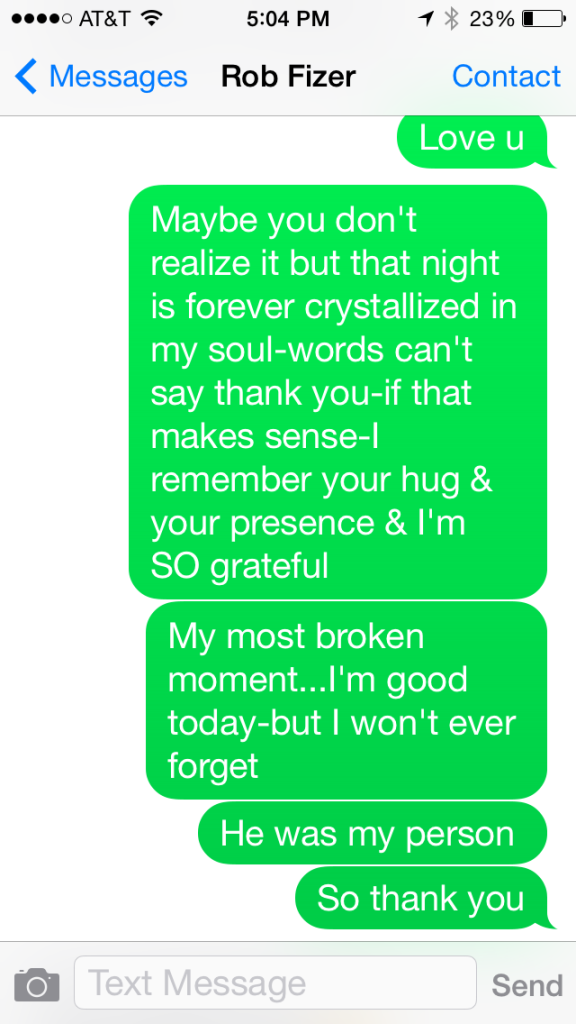 This experience has taught me so much. I've learned to make SURE the people in my life know that I love and appreciate them. Not that I didn't before…Evan knew I loved him. But now I work harder to express what's inside as often as I feel it.
Evan was my person. You may or may not understand what that feels like unless you have one. They are that one person, romantic or otherwise that totally gets you. Knows you best and supports and loves you no matter what. Don't get me wrong…I have friends I'd say the same about but in a different way.
So that's hard. And it's beautiful and it's my reality. He's still my person..just in a different way.
This is just the beginning… #EWM333
Jamie